Sturmovik Commander is "3F style" (Fast, Flexible, Fun!) WW2 air combat wargame. It is the result of community-driven development, which now is continued under Assault Publishing brand. Versions up to 1.5 are free forever.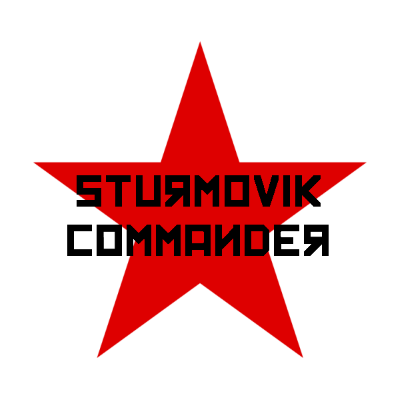 Fast. Sturmovik Commander is fast game, without weird special rules, lists of modifier and huge bookkeeping.
Flexible. Thanks for modular system, Sturmovik Commander is the ruleset, which covers nearly all aspects of WW2 warfare! Using it you may play everything, from epic battles of Battle of Britain, night raids over Europe, dramatic events over Midway, to forgotten duels over Burma – everything in minimalistic form of short, elegant, optional expansions!
Fun! although based on historical factor. SC is the game, not simulation and having good time is more important than realism.