Today we have the 1st anniversary of Stars and Steel premiere and to celebrate we have two new releases!
The first is new mercenary unit: Martian Independent Heavy Cruiser Squadron, designed in the Martian Union fleet style. Like similar squadrons it comes with STL files of spaceships in microscale (3 new cruisers) and a single page in pdf format with the dedicated rules.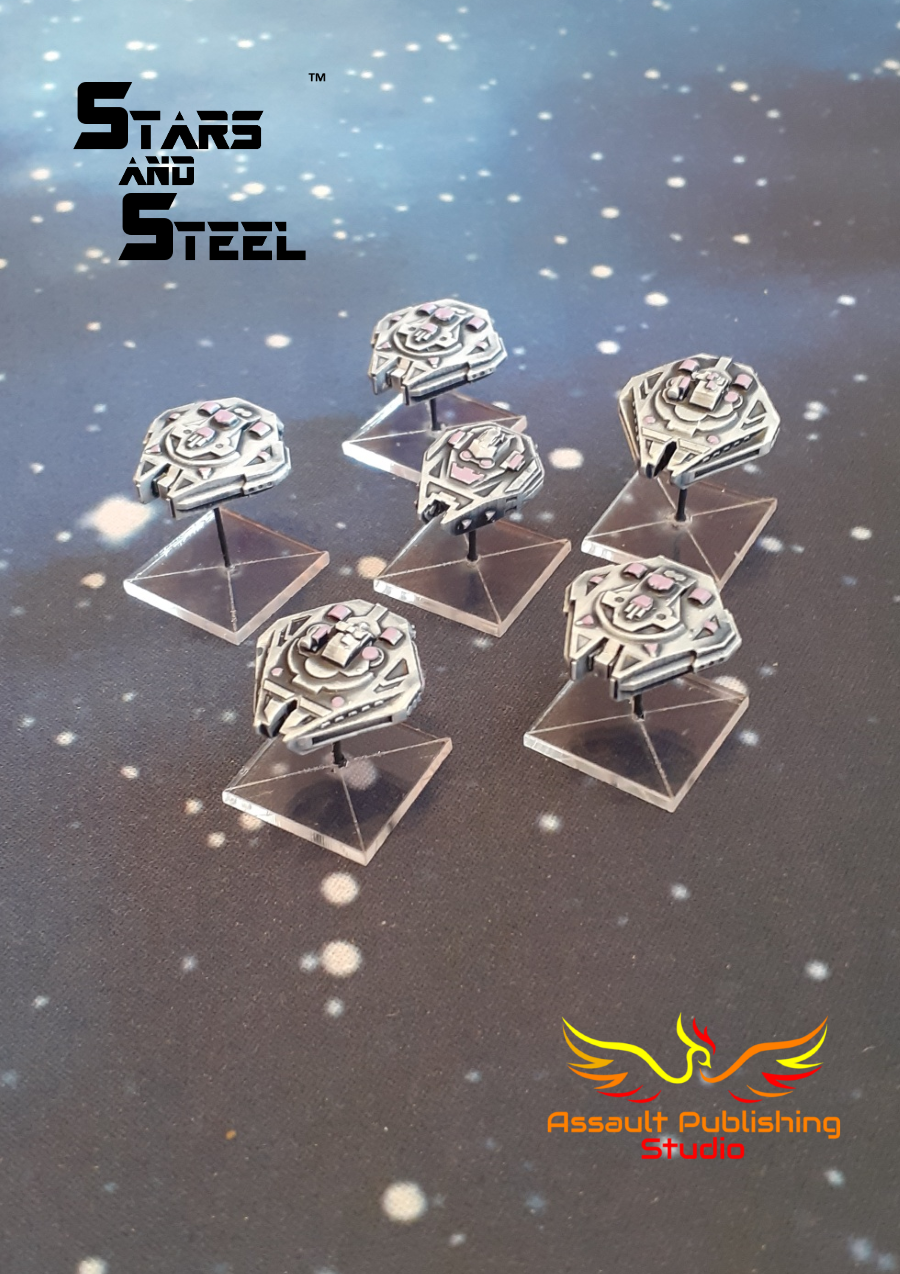 The second release is 1st Anniversary Pack constist 3 new battleships to the fleets released a year ago together with the rules: Pyotr Velikiy class battlecruiser (New Vladivostok), Orlenes class artillery battleship (Ariadne III) and Nadir Szah class battlecruiser (Persepolis IV). These models do not have they dedicated rules, but they act as alternate patterns of standard models from the fleet - perfect as your new flagships!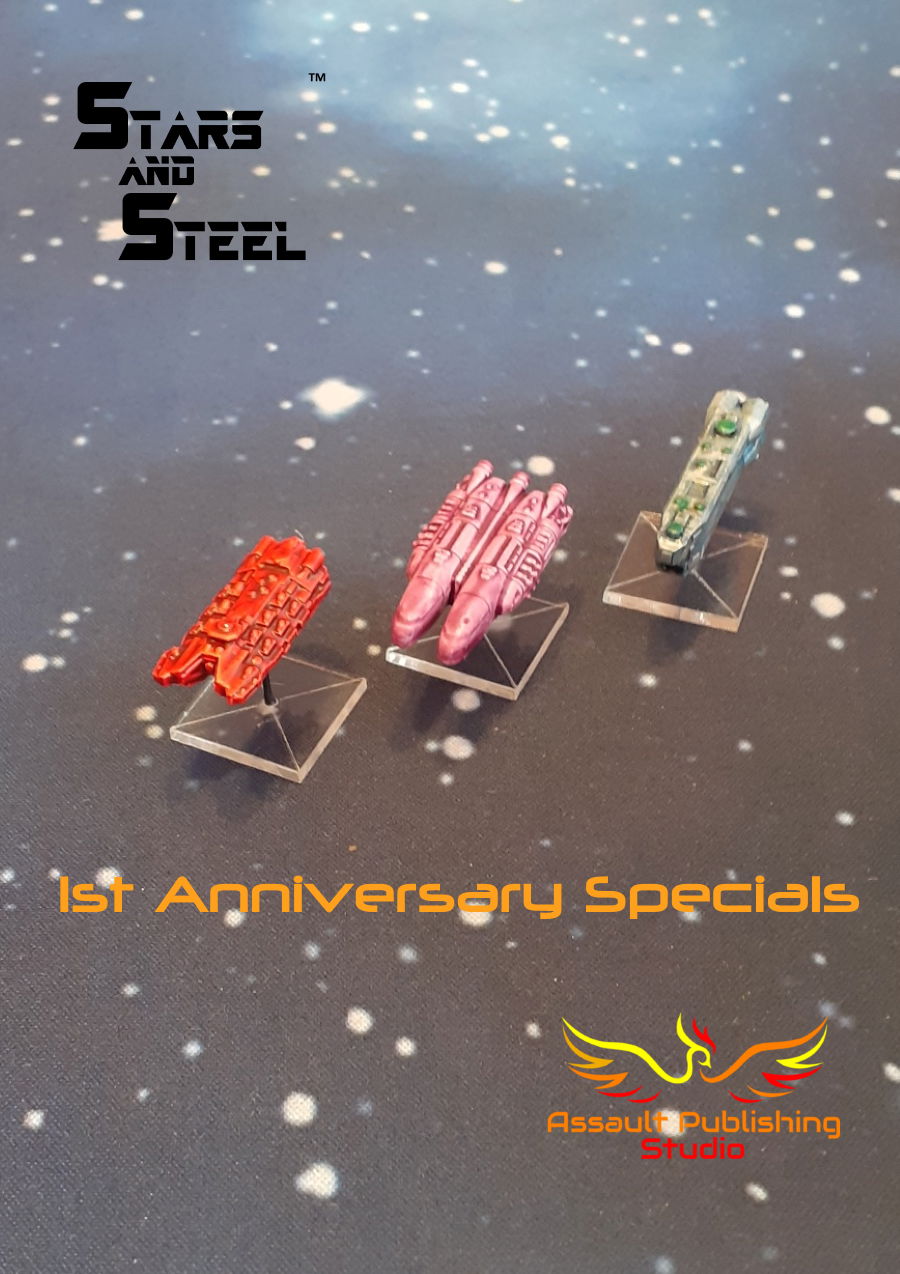 I can reveal that I finished about 20 of STLs of auxiliary crafts (transports with different loads, their specialist modifications and the escorts). I printed them and as soon as I find time to paint them and make a nice photos I will release them. As I had a lot of fun making them probably I'm going to design more civilian / auxiliary spacecraft and instalations in the near future, but at this moment I must focus on PMC 2670 - the rules are ready, proof-read and now we waits for final artworks and perfecting the final rulebook. If everything goes well the game will be released in September this year.

You can download Stars and Steel and other our games from Wargame Vault!