I'm very happy to inform, that we will go Colours show in Newbury with demo/participation game of Stars and Steel! The convention is in Newbury, UK on 10th Sept 2022 and starting at 10:00. No further words are needed - see you at our the table!
Colours 2022 is at Newbury Race Course
10th September 2022 from 10:00
THE RACECOURSE
NEWBURY
BERKSHIRE
RG14 7NZ
ENGLAND
https://nrwc.org.uk/colours-2022
https://www.facebook.com/events/1525603204474007
I have also another great news about the game miniatures . Ariadne IV - one of the first and most popular fleet designs for Stars and Steel was remastered by Harley. If you are have this fleet already 3d printed you can make it even cooler by mixing the patterns. If you haven't print you fleet yet - new sleek and elegant Ariadne IV spaceships await you!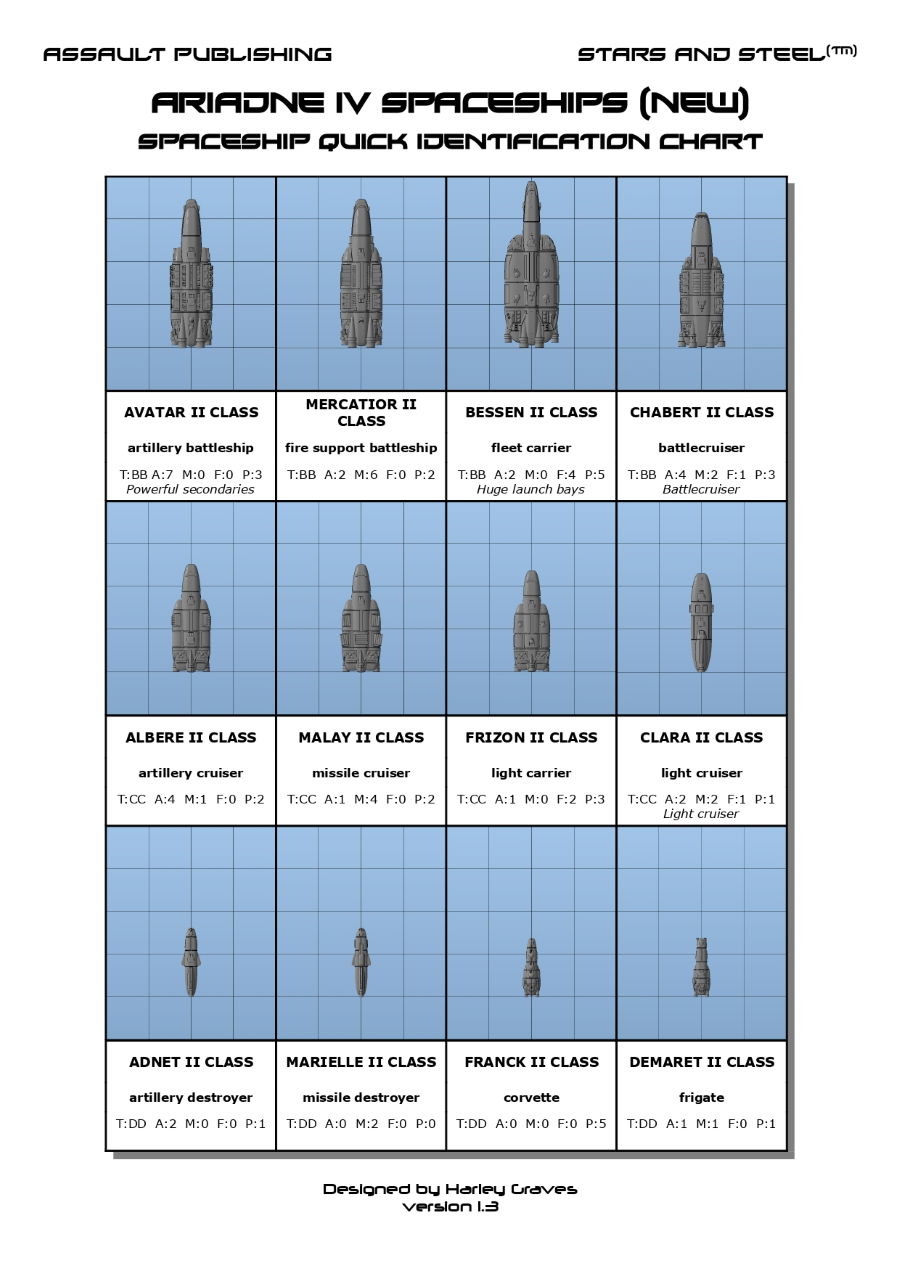 Any finally - version of 1.3 of the main rulebook is complete and awaits proof-reading. It should be ready and released in August. I will inform about the changes soon!
You can get the updated fleet, Stars and Steel and other our games at Assault Publishing Studio section Wargame Vault.